Blogs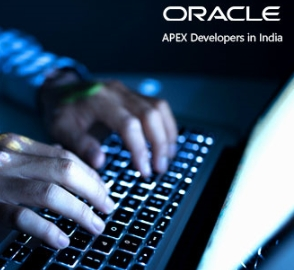 Business Background
SantRams is a fashion and couture retail jewelers with a leading presence in North India for over 55 years. Sant Rams strives to deliver their customers value for their money while preserving excellent standards in quality. The firm operates primarily in Chandigarh.
Objectives
To build a well-organized ERP system, so that everything can be tracked i.e., from the quantity of raw materials to finished goods along with the number of employees in each department and their roles. Ease of access than the older application as the UI/UX of the older application was not up to the standards of the firm.
Point of Sale module so that the moment a customer enters the shop to the moment he leaves; his details are captured along with the products he prefers so that the trend people are looking for as well as the most liked products can also be traced.
The customers coming to the shop can view the available stock and can give customized orders via the mobile application.
Customers friendly mobile application, so that they don't have to stand in queue and billing can be done via the mobile application.
Mobile application having the features related to Repair/Exchange or Return.
Business Impacts
SantRams Retail and Web application impacts on the firm:
Immediate Effects:

A well-organized system of maintaining the inventory.
Customized features according to the user roles.
Updated rate of gold on daily basis.
Customer friendly Point of Sale system.
Ease of billing at the store.
Ease of finding the jewelry location by viewing the location in the mobile application.
Minimal waiting time.
Number of sales done a day auto-tracking via the mobile application.

Strategic Impacts:

Tracking made easy for reasons for No-sale.
A huge database of customers visiting the store.
Easier for sales representative to update the status of Sale, No-sale, or Potential Sale.
Most liked products tracking and hence can focus on making more product lines.
Gifting on special occasions made easier via the application.
Roadblocks
Delay in required documents from the client-side.
Delay in development due to the dependency of the features pending for approval.
The Solution
Understanding on the requirements at the first stage with all the documentations from the client-side in the beginning only.
Client feedback on a weekly or bi-weekly basis after completion of each stage.
Alterations in the UI/UX to be made after full-fledged development.
Inspection to be done in parallel with the development.
Working according to the proposed timeline and scope.
Case stydy